Famously circular misnomer
Firstly, let's get facts straight. Calling this Vietnamese rice noodle dish a PIZZA is definitely a misnomer. Apart from its round circular shape it has almost nothing to do with traditional western style pizza. There is no dough, no pastry base. Vietnamese Rice Noodle Pizza is made of deep fried noodles, covered by omelette and sprinkled with bean sprouts, peanuts, pork meet and herbs. Regardless of the inaccurate naming, it's still delicious dish to try.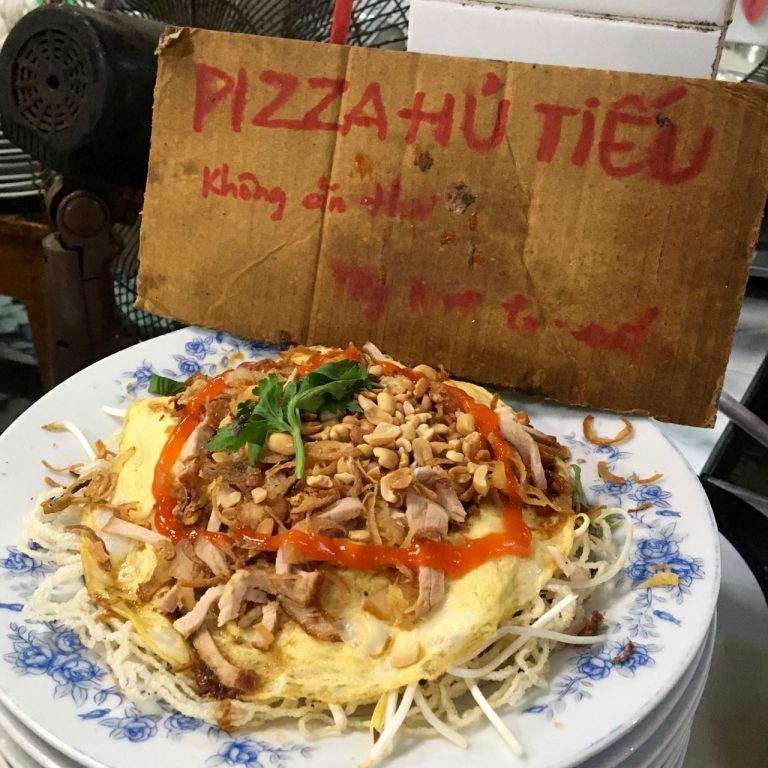 The best place to try this intriguing snack is in Pizza Hủ Tiếu Sáu Hoài in Cần Thơ  ( 476, 14 Lộ Vòng Cung, An Bình, Ninh Kiều, Cần Thơ, Vietnam ).