Vietnamese deep-fried rice balls (bánh rán gấc) are made from glutinous rice flour, and covered all over with white sesame seeds. Their filling is made from sweetened mung bean paste, and scented with jasmine flower essence.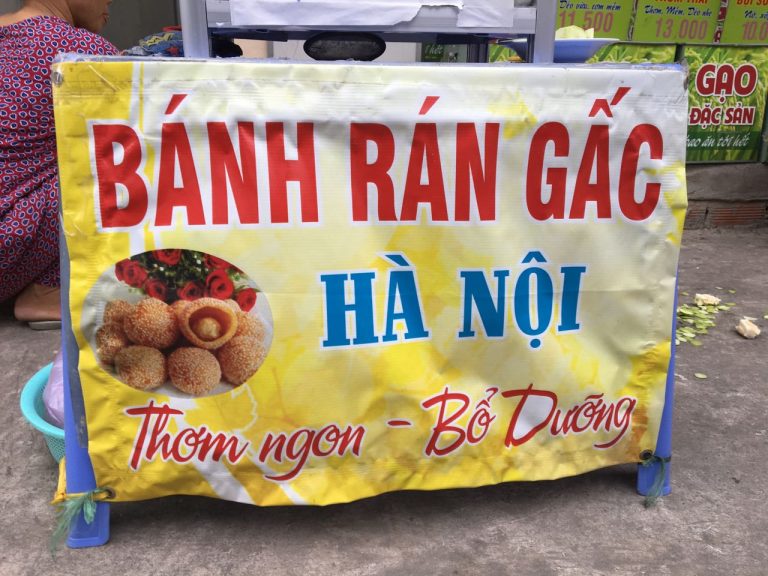 This snack is usually easy to find around markets, schools and universities.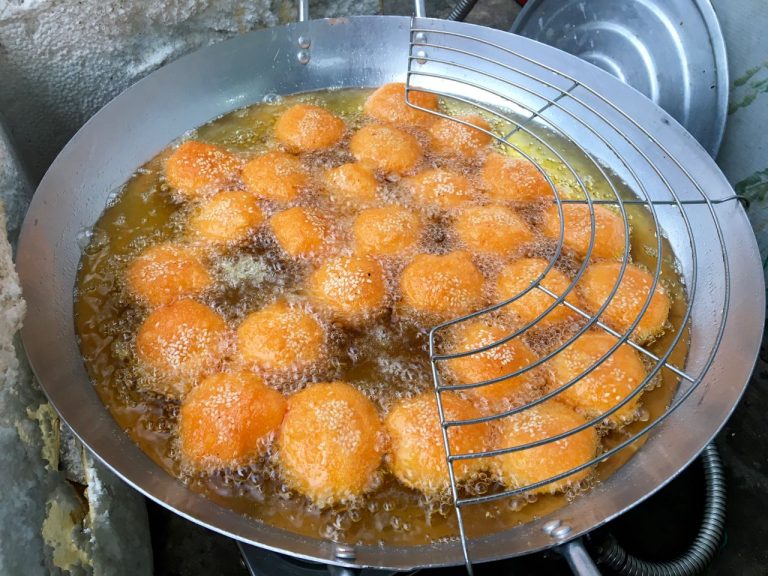 Bánh rán rice balls: mildly sweet and fairly oily snack.
Traditionally, the filling should be separated from the shell so that if one shakes the bánh rán, one can feel the filling rattle against the inside of the shell.
[one_half]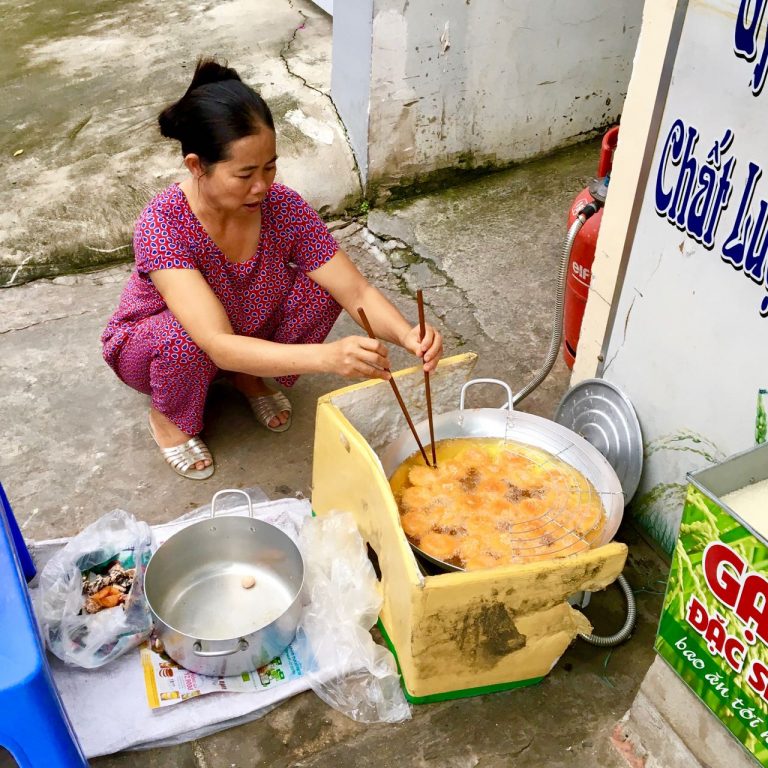 [/one_half][one_half_last]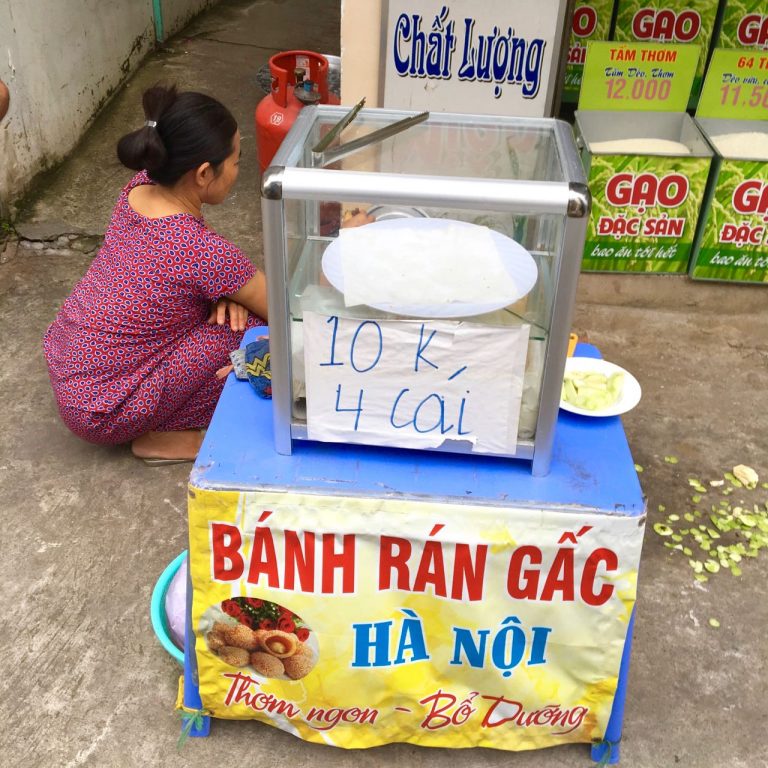 [/one_half_last]
Saigonese  lady selling the sweet rice goodness from the north to passersby from the south for rather humble price of 10k VND per 4 pieces.