On my recent visit to Cần Giờ island, I came across another bizarre Vietnamese snack/drink. Well, it was bizarre for me as I'm a foreigner, but for the locals, it's the most popular sweet refreshment. It's superabundant in the region. It can be found everywhere around the island and also in Mekong Delta in general. It's called Dừa nước which translates as "a water coconut".
More than just a semi-transparent liquid
This unique white Vietnamese drink is very similar in taste to the Vietnamese coconut water that I have described in my previous post, however, it's very different in terms of its shape and form. Also unlike the coconut juice, the water coconut is usually served in plastic cups with heaps of ice.
And here is the most important part: What you get is more than just semi-transparent liquid. The white jelly-like wedges are thrown in as seen on the pictures.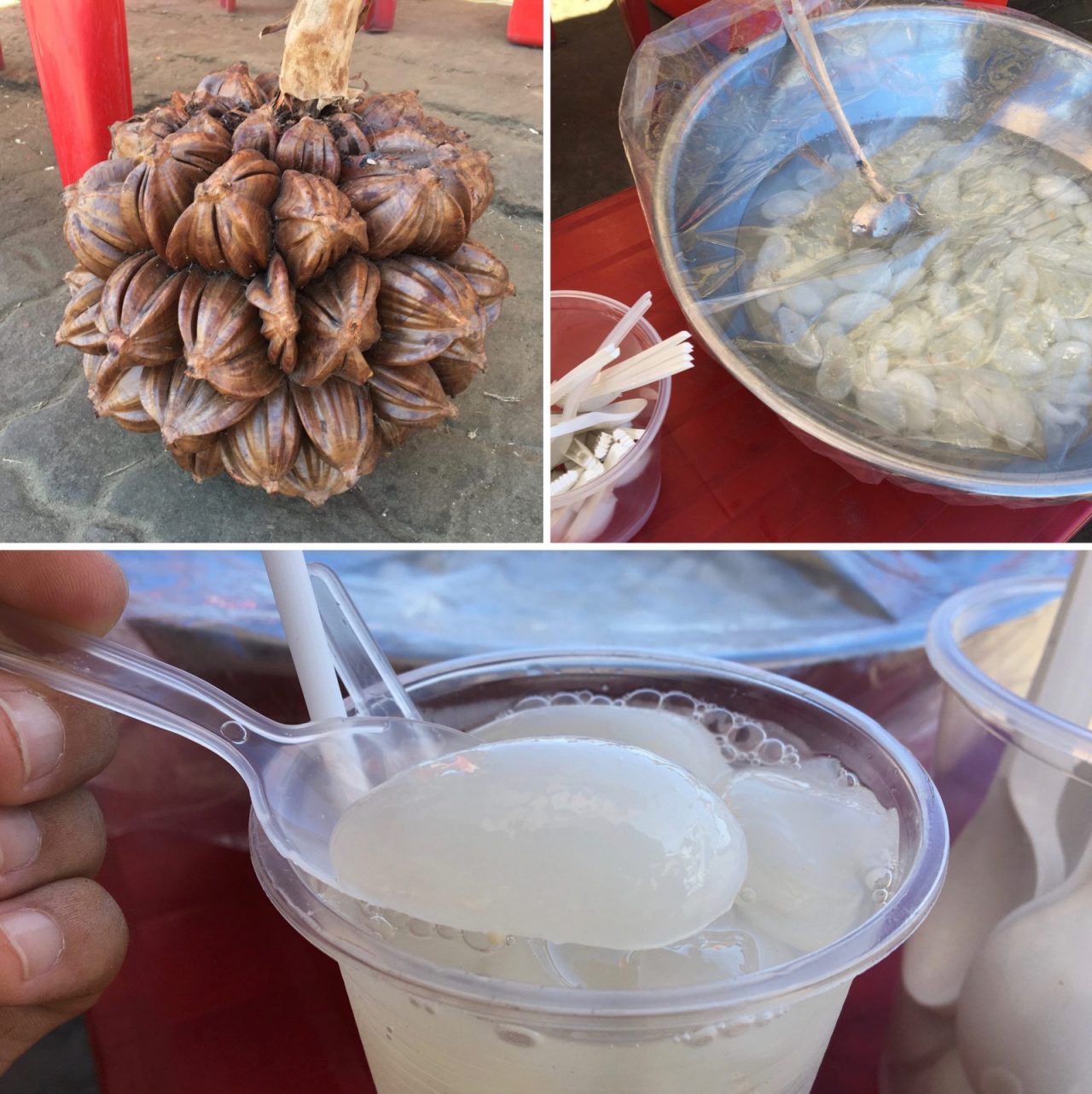 Taste: Sweet water poured over slightly crunchy, jelly-like, tasteless wedges
The juice is sweet, a bit thicker and grainier in texture as if fuller when compared to coconut water. However, the white wedges that float inside are rather tasteless, slightly crunchy and jelly-like in their consistency. Even though it's called the water COCONUT don't expect any coconut-like taste. Not even hint of it.
It's needless to say, when mixed with ice, The water coconut drink is a healthy alternative to other chemically enhanced, refreshing drinks that are usually available in local supermarkets. It's a great snack to enjoy on a hot sunny day while travelling around Mekong Delta.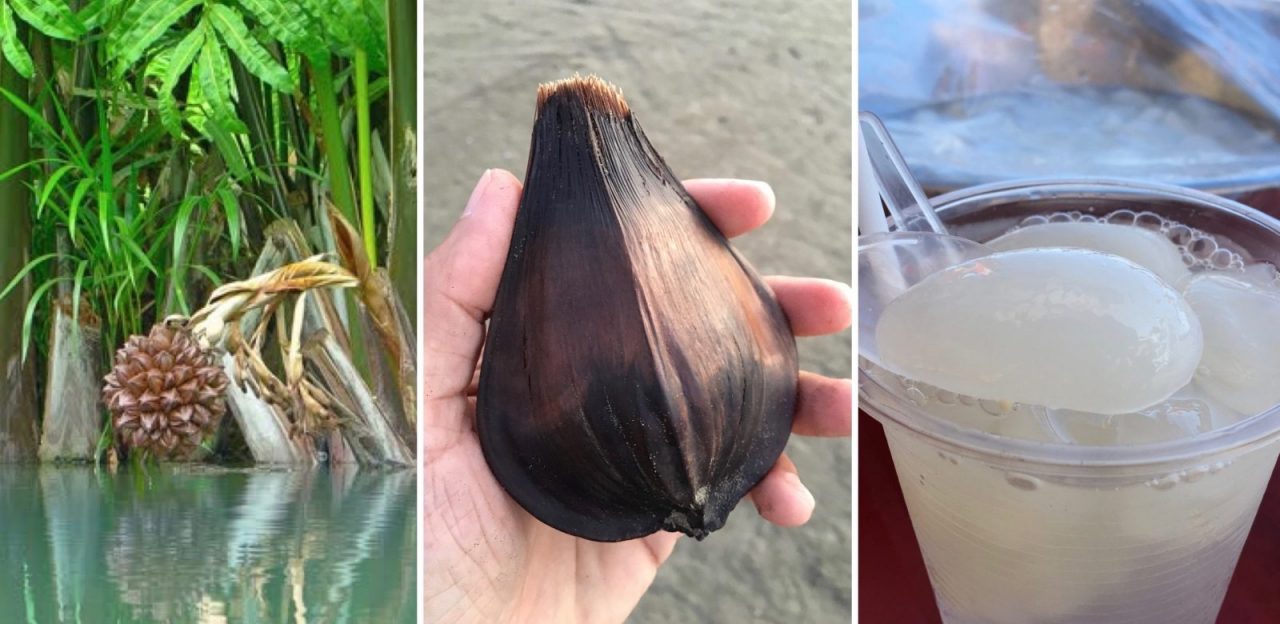 Where it comes from?
The water coconut is a mangrove palm tree that grows in marshes all around Mekong Delta. Vietnamese farmers use water coconuts for so many things. They use leaves to make roofs for their houses and as firewood. They also extracting coconut water from flower stalks to make sugar, brew wine, make beer, ferment vinegar and so on. It's a truly useful plant for the locals and the refreshing drink is just one of the many benefits it brings to people.