Bò Kho: the popular alternative to notoriously famous Phở Bò
Bò Kho is a mildly spicy and flavourful Vietnamese beef stew. It's not very different from our traditional European-style beef stew. The main difference is the Vietnamese take on herbs and aroma. Instead of herbs like thyme or rosemary, the local cooks use star anise, lemongrass and cinnamon to make the Bò Kho stew uniquely Vietnamese.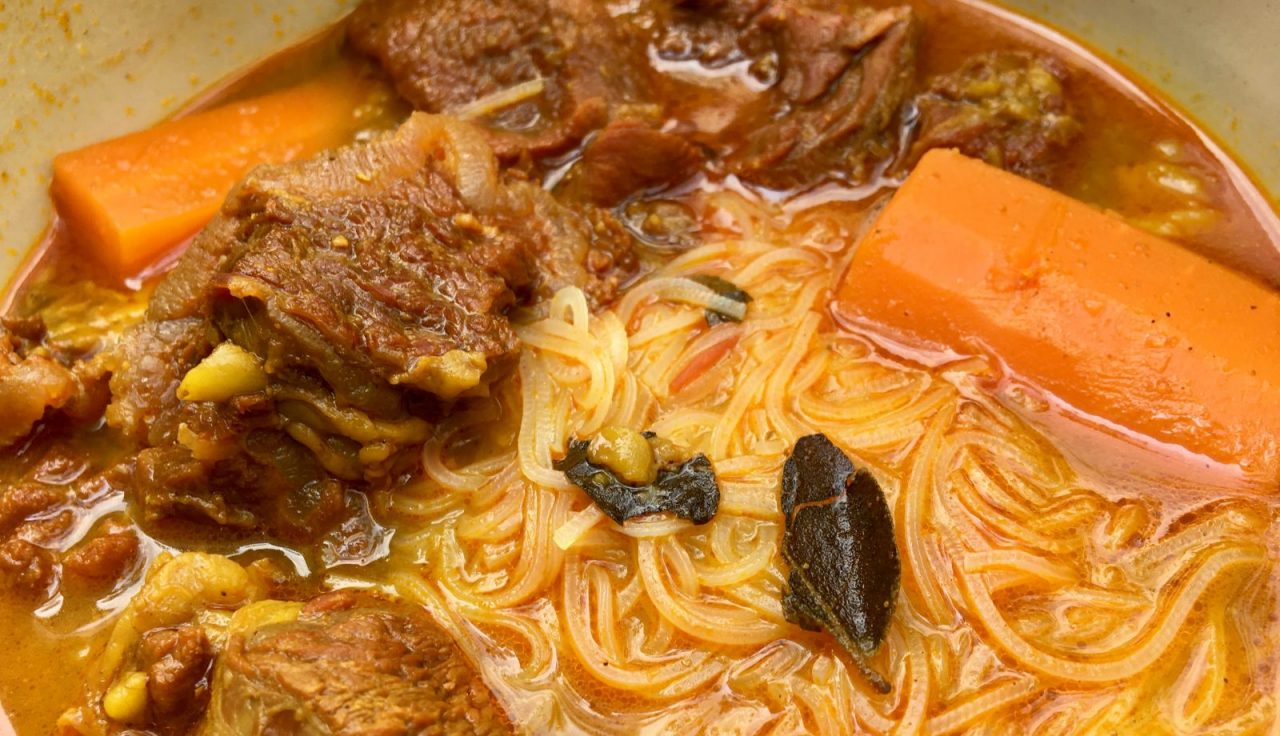 The stew is served with large chunks of tender beef, often with ligaments and bits of fat, carrots and optionally with either: bread Bánh Mì or Vietnamese Hủ Tiếu noodles. Additionally, you will get a plate full of herbs which is pretty much a standard addition to almost every noodles dish in Vietnam. Vietnamese love their fresh green herbs.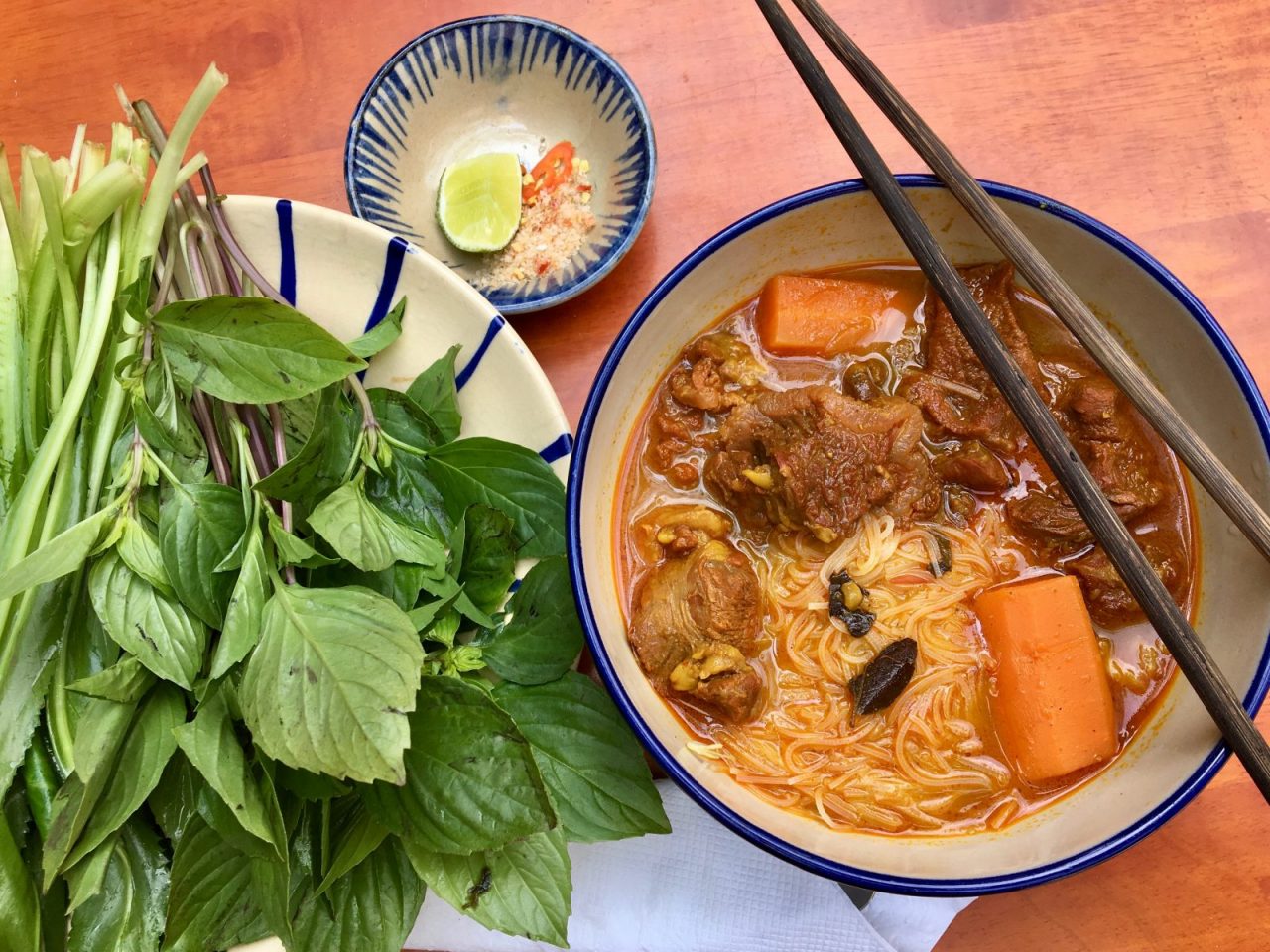 Bò Kho is a fairly filling but definitely not a heavy dish. Perhaps that's why many Vietnamese people eat Bò Kho (Beef Stew) as their main breakfast dish – on other words as the alternative to Bún Bò Huế or Phở Bò.
Where to buy and the price of Bò Kho?
Bò Kho is not as famous as Bún Bò Huế or Phở Bò, yet it's something worth to try when you visit Vietnam. Bò Kho is super easy to find in Vietnam. There are many restaurants and street food stalls that serve this distinctly reddish noodle soup. Look for the sign that says "Bò Kho". The usual price should be somewhere around 25-40k VND (1.5USD) per serving in Vietnamese-style restaurant and about double of that when in more upscale place.
Btw: I have never got food-poisoned from eating street food in Vietnam, however, my recommendation is to go to more official eateries such as semi-streetfood Vietnamese restaurants. Again, there are heaps of them around.
Vietnamese Beef Stew (Bò Kho) is one of my favourite Vietnamese dishes
To sum it up, I was never a big fan of beef stews until I came to Vietnam. There is something about the way Vietnamese prepare their meals that made me fall in love with many dishes here including the Vietnamese beef stew (Bò Kho). Today, it's one of my favourite Vietnamese dishes.
Also check Phá Lấu Bò – Vietnamese Beef Intestine Stew. It's a very similar dish cooked from beef visceral organs and often sold at the same places as Bò Kho.