Bánh Mì Ốp La is the popular variation on traditional "bánh mì kẹp" and it's usually served as a morning dish alongside Vietnamese milk ice coffee (Cà phê sữa đá).
In Vietnamese language the word "Bánh mì" ( or bánh mỳ in northern Vietnam ) means plain "bread", but in daily vernacular it's commonly understood as a meat-filled sandwich called "bánh mì kẹp" or "bánh mì Sài Gòn" after the city in which it was popularized. However there is one variation of "bánh mì kẹp" that stands out; Bánh Mì Ốp La – the Vietnamese sandwich with eggs.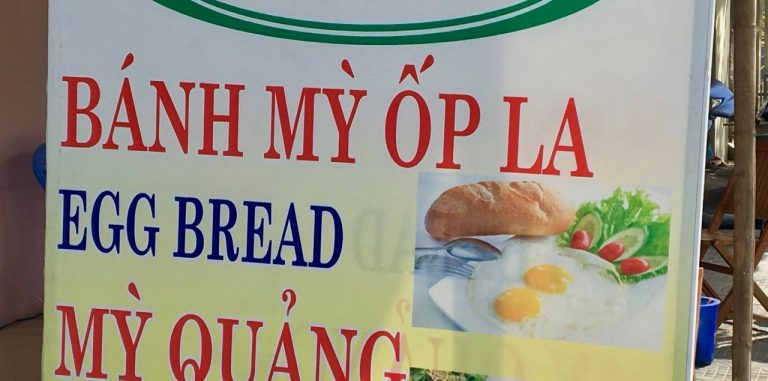 As the name suggests, Bánh Mì Ốp La rocks sunny side up eggs (fried eggs, bulls eye) instead of the usual meat filings. This gives the sandwich a distinctive taste. It's a whole new culinary experience.
The bread-roll is additionally filled with vegetables (carrots, cucumbers) and herbs. For a stronger taste, soy sauce or chilli capsicum is added.
Similar Dishes