Let me explain something first. Bún Chả Cá is one of the most popular fish noodle soups in Vietnam. It comes in many different regional variations. The most common ones are Bún Chả Cá Nha Trang, Bún Chả Cá Da Nang and Bún Chả Cá Hanoi. Probably the biggest differentiator among these variations is either inclusion or exclusion of some key ingredients and the "slightly" different taste of the broth.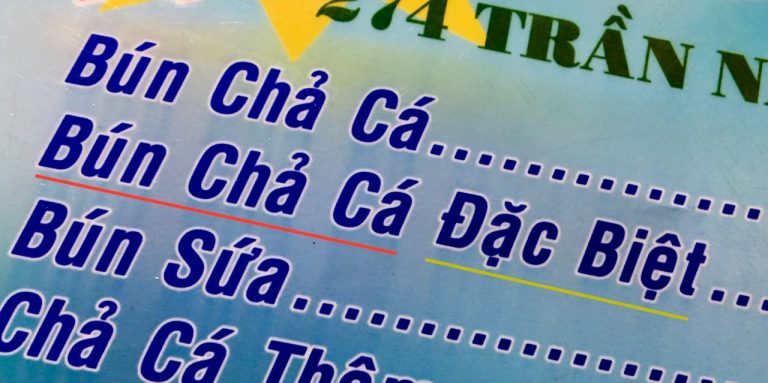 Bún Chả Cá basically means "Noodle (Bún) Fish Cake (Chả) Fish (Cá). In other words, it is a pretty generic name for any dish that consist of these three key ingredients.
Bún Chả Cá Nha Trang, as the name suggests, is the Nha Trang's version of the traditional Vietnamese fish cake vermicelli noodle soup. The most important "trademark" of this particular variation is the inclusion of some key ingredients such as house-made fish cakes, delightfully bouncy and chewy fried squid cakes, chunks of grilled catfish and sautéed onions & dill. Additionally, at least in Nha Trang, the soup is often served with nước mắm (fish sauce) and peanuts.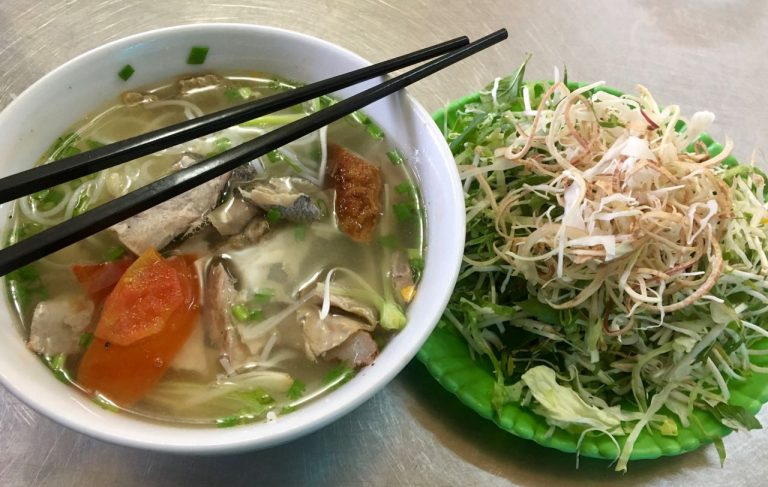 The soup offers a bearably fishy and definitely quite distinctly "sour" taste.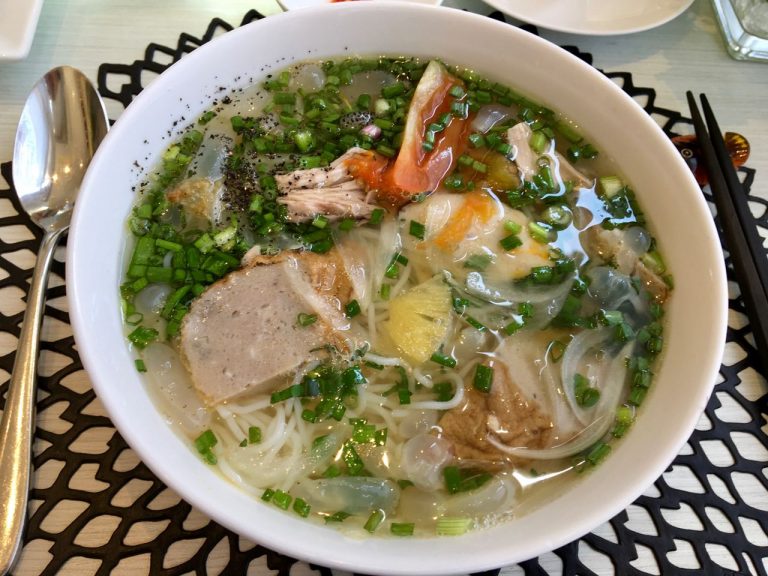 Light, bouncy and textural
Besides the fried fish cakes and other above mentioned ingredients, Bún Chả Cá soup is usually served with extra fish balls, vegetables, tomatoes  and even small amount of sliced pineapple to counteract what would be otherwise overwhelmingly fishy taste.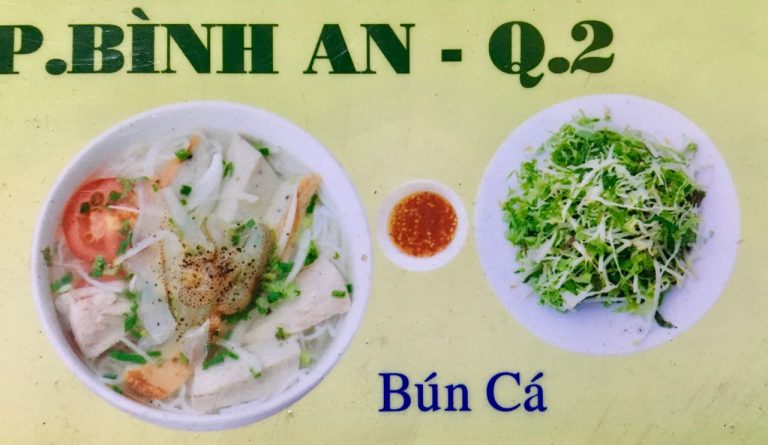 Bún Cá as written on this poster basically means "fish noodle" or "fish noodle soup" however the photograph depicts "Bún Chả Cá". Note the inclusions of "Chả" – fish cake.