Usually, I don't write about mainstream supermarket food. However, in this case, I'm gonna make an exception.
Here are my two reasons why:
This ice-cream snack called "Sữa Chua Wel Yo" is based on the street snack that many middle-aged Vietnamese remember from their childhood as their favourite street food ice-cream. And that's worth remembering.
I tried the icy snack once on street and … well, I was perplexed at first, surprised by a very low price and the simplicity of how it was packaged.
Basically, it came as a conically shaped corner of a plastic bag, filled with a frozen milky-white substance that resembled ice-cream. The whole thing would melt quickly in hot weather, therefore I was instructed to bite off one of the corners and suck the melting liquid through the hole.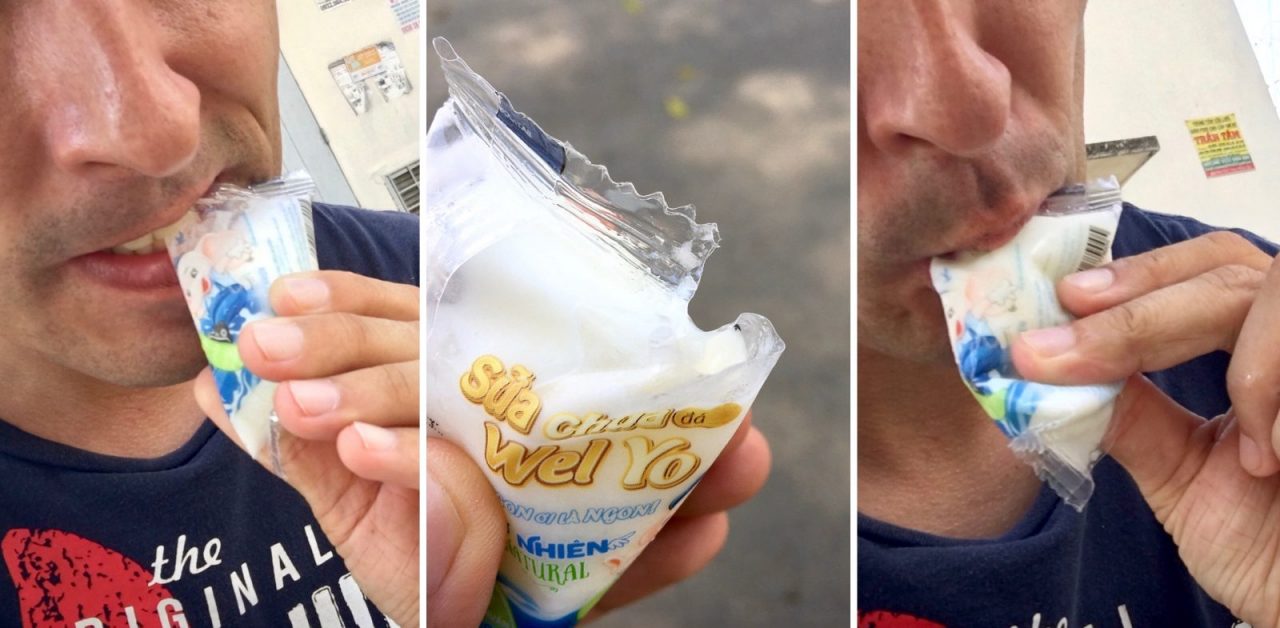 How it tastes?
It tasted like a mildly sweet (frozen) watery yogurt. I was unable to detect any other flavours, but I liked it. So there it was, an unexpected and refreshing little snack.
My Vietnamese friend Trang told me about how it used to be her favourite icy nibble when she was a little girl. "This is our Vietnamese ice-cream, not so popular nowadays but it brings back the old memories," she said.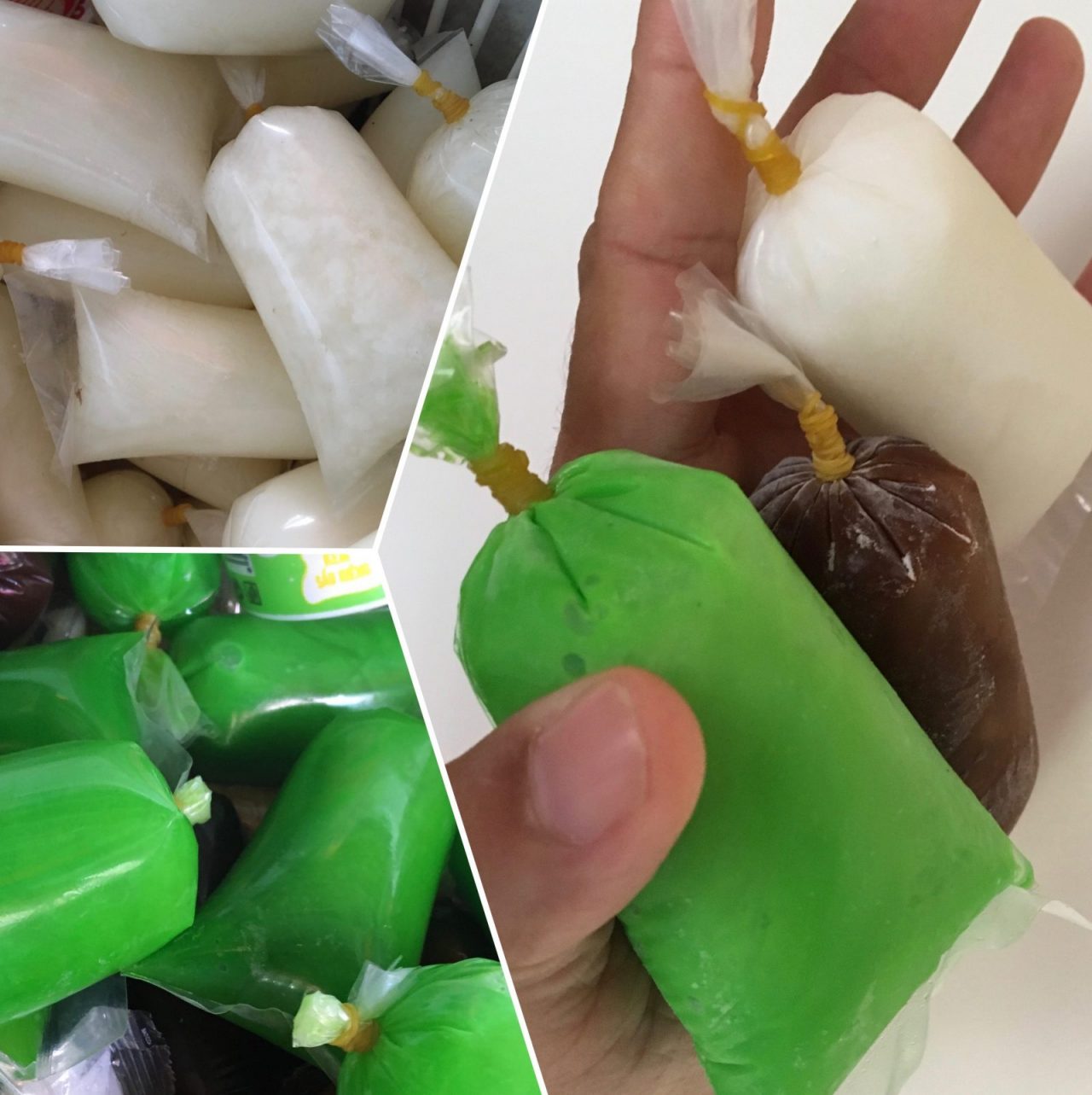 A more yogurt-like and less-watery – the modern version of Sữa Chua
A few days ago, as I was shopping for some routine groceries, I stumbled upon the revived version of this famous Vietnamese plastic-bag ice-cream. This time, nicely packaged and labelled as "Sữa Chua Wel Yo". As you might have guessed, I had to give it a try. This time it tasted more yogurt-like (less-watery) and it was available in different flavours.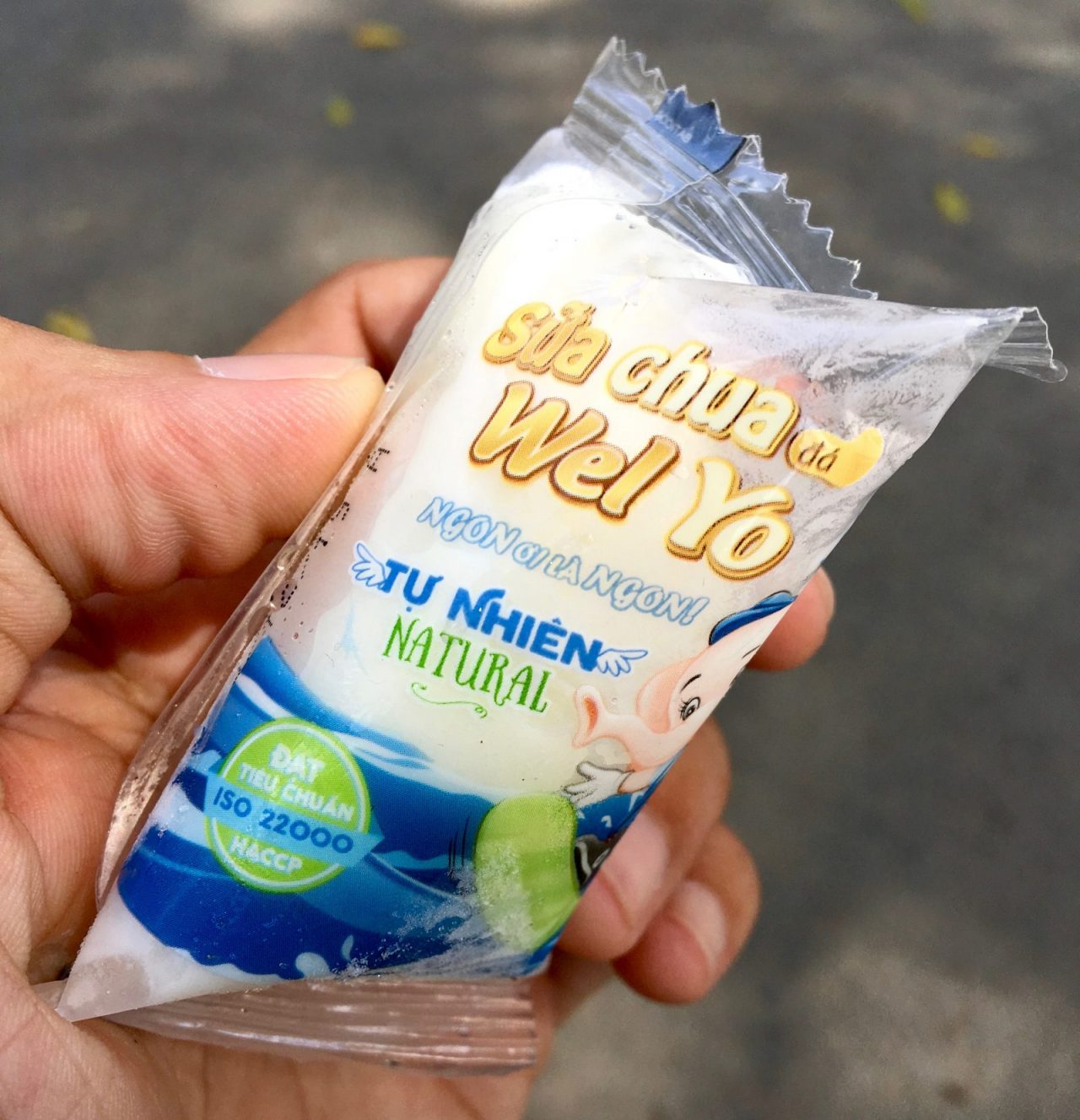 You might be surprised how little it takes to make kids happy
So if you happen to be in Vietnam, looking for a cold refreshment, try one of the many local stores and look for "Sữa Chua Wel Yo". Give it a try. You might be surprised how little it takes to make yourself happy.