Mesmerizing air bubbles
Bánh bò is a sweet, chewy Vietnamese sponge cake of Chinese origin, made from rice flour, water, sugar, and yeast. It is famous for its honeycomb-like appearance on the inside due to the presence of numerous small air bubbles.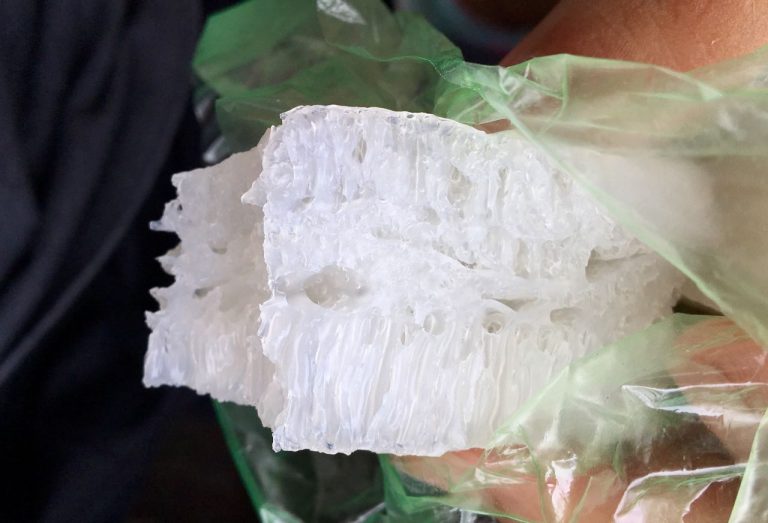 Bánh bò is generally eaten as a dessert, although it may also be consumed as an accompaniment to a main meal.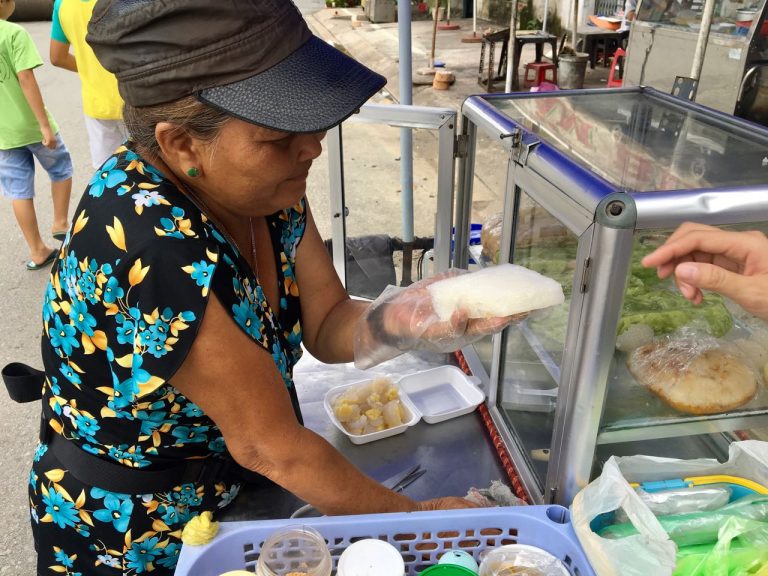 Bánh bò can be easily bought from the roadside hawkers alongside other sweet deserts.