Tapioca pearl balls (Bánh Bột Báng) with mung bean filling are popular Vietnamese sweet snack made of peeled split mung beans, coconut milk, tapioca pearl and usually sprinkled by a generous amount of crushed roasted peanuts or sesame seeds.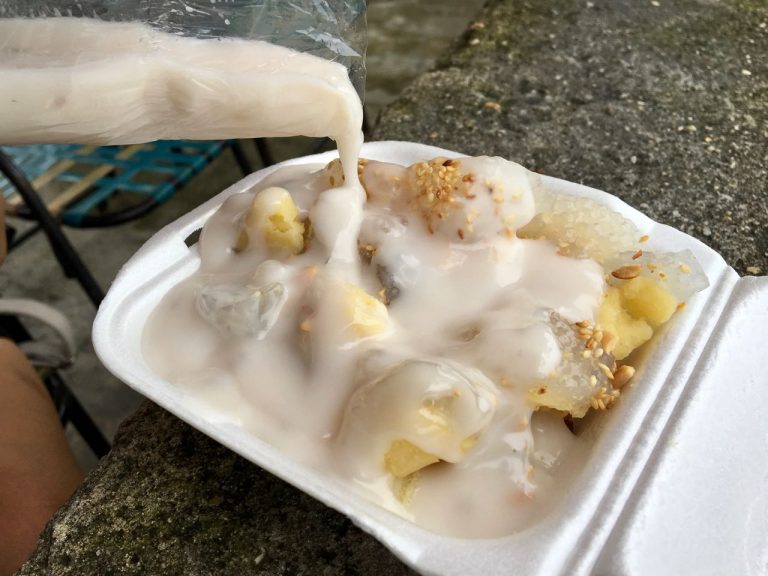 Before served, the not overly sweet sauce (above), made of tapioca starch, coconut milk, sugar, pinch of salt and water, is poured over the sliced tapioca balls.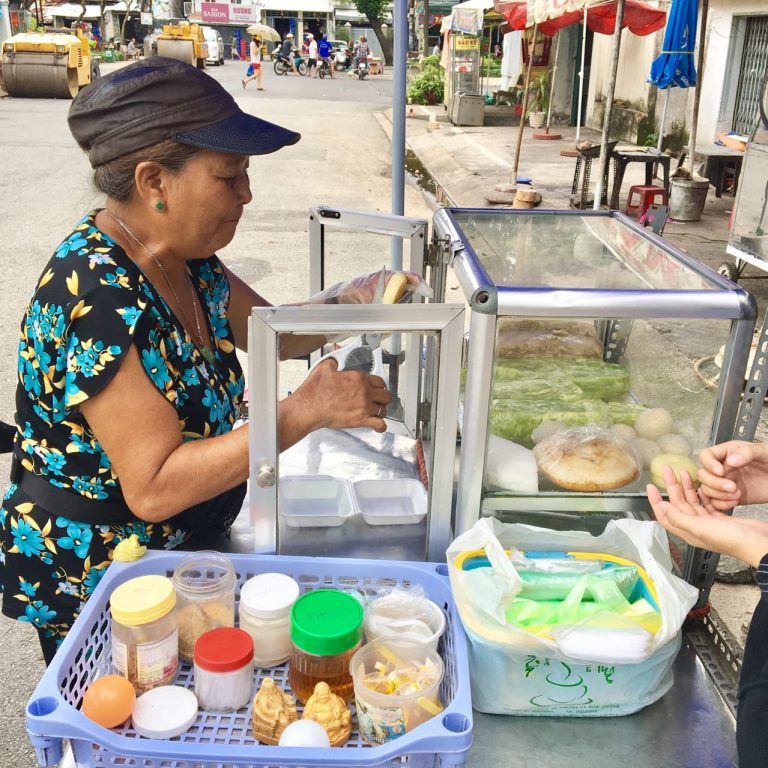 Tapioca balls can be purchased from street sellers, usually around markets or areas where people gather to relax and enjoy their free time. Picture above and below shows the old lady cutting the tapioca balls into smaller slices using ordinary scissors – a common tool in Vietnamese kitchen.