Bún Bò Huế is a spicy beef noodle soup that originates in the city of Hue. It includes vermicelli rice noodles, beef shank, pork trotter, aromatic herbs, saté and shrimp paste.
The dish is admired for its balance of spicy, sour, salty, sweet and lemon grass flavours. Distinct and mildly spicy in taste.
Bún bò is commonly served with lime wedges, cilantro sprigs, diced green onions, raw sliced onions, chili sauce, thinly sliced banana blossom, red cabbage, mint, basil, perilla, persicaria odorata or Vietnamese coriander (rau răm), saw tooth herb (ngò gai) and sometimes mung bean sprouts or even Chả Hue – the Vietnamese style sausage.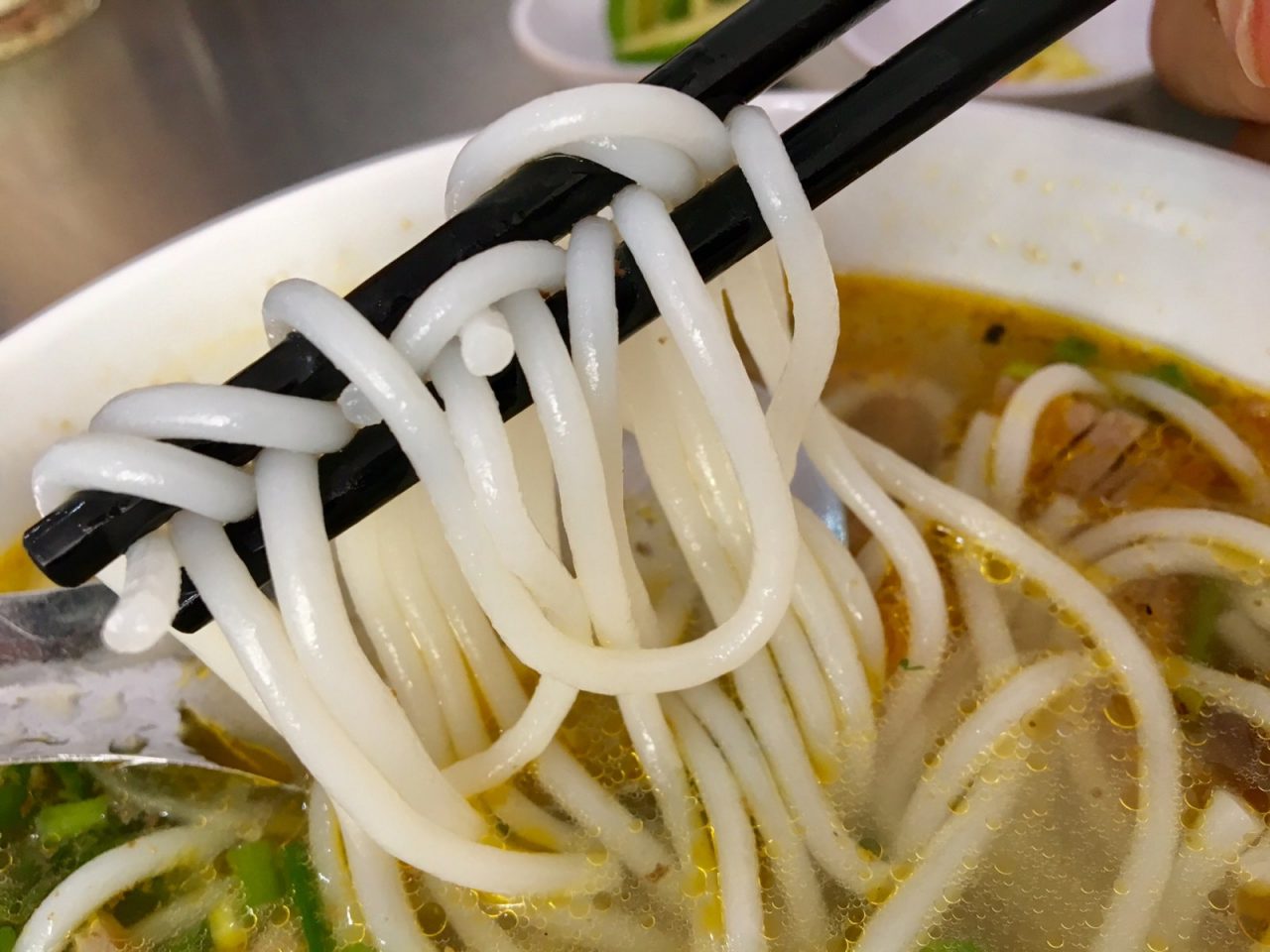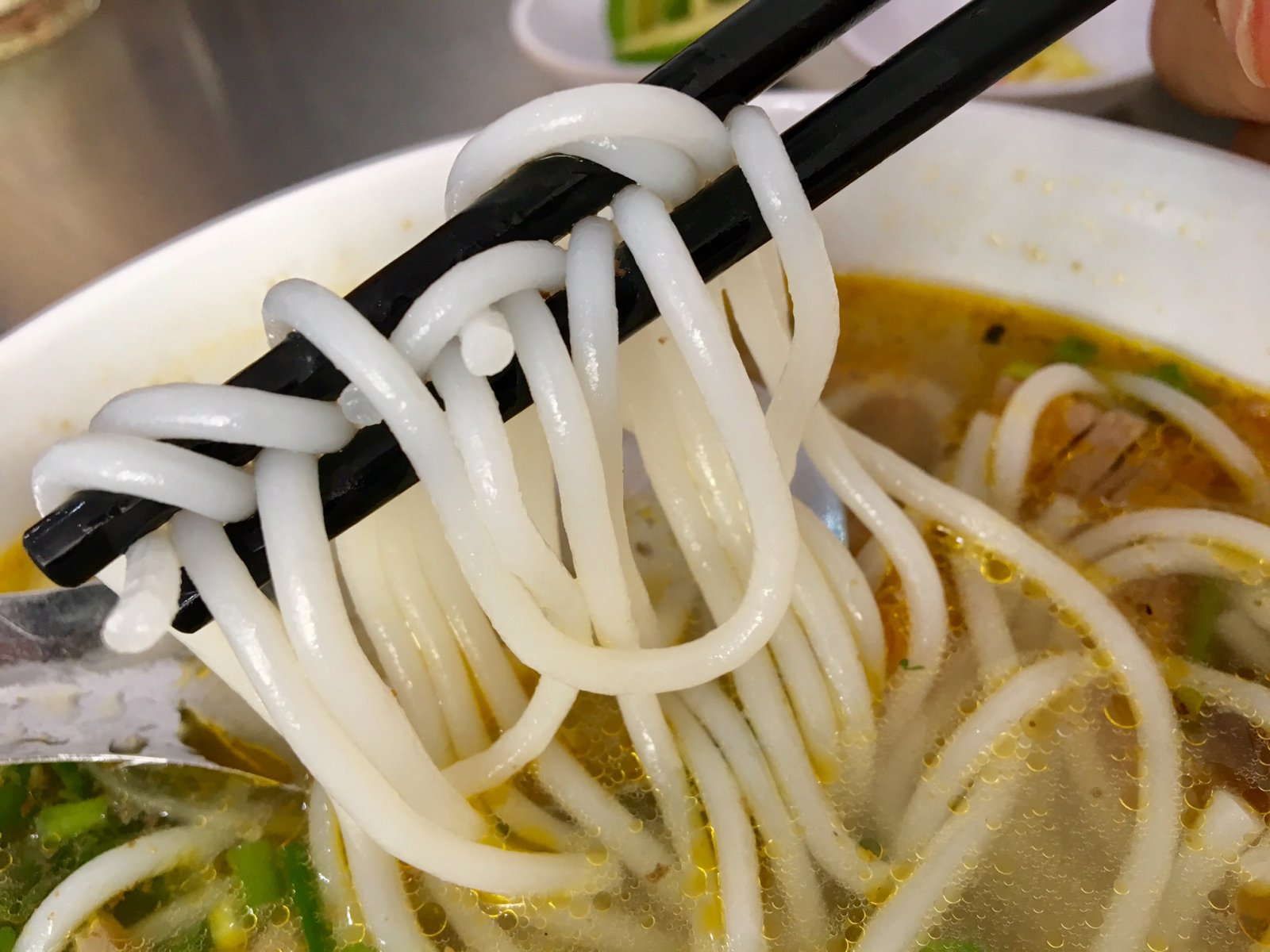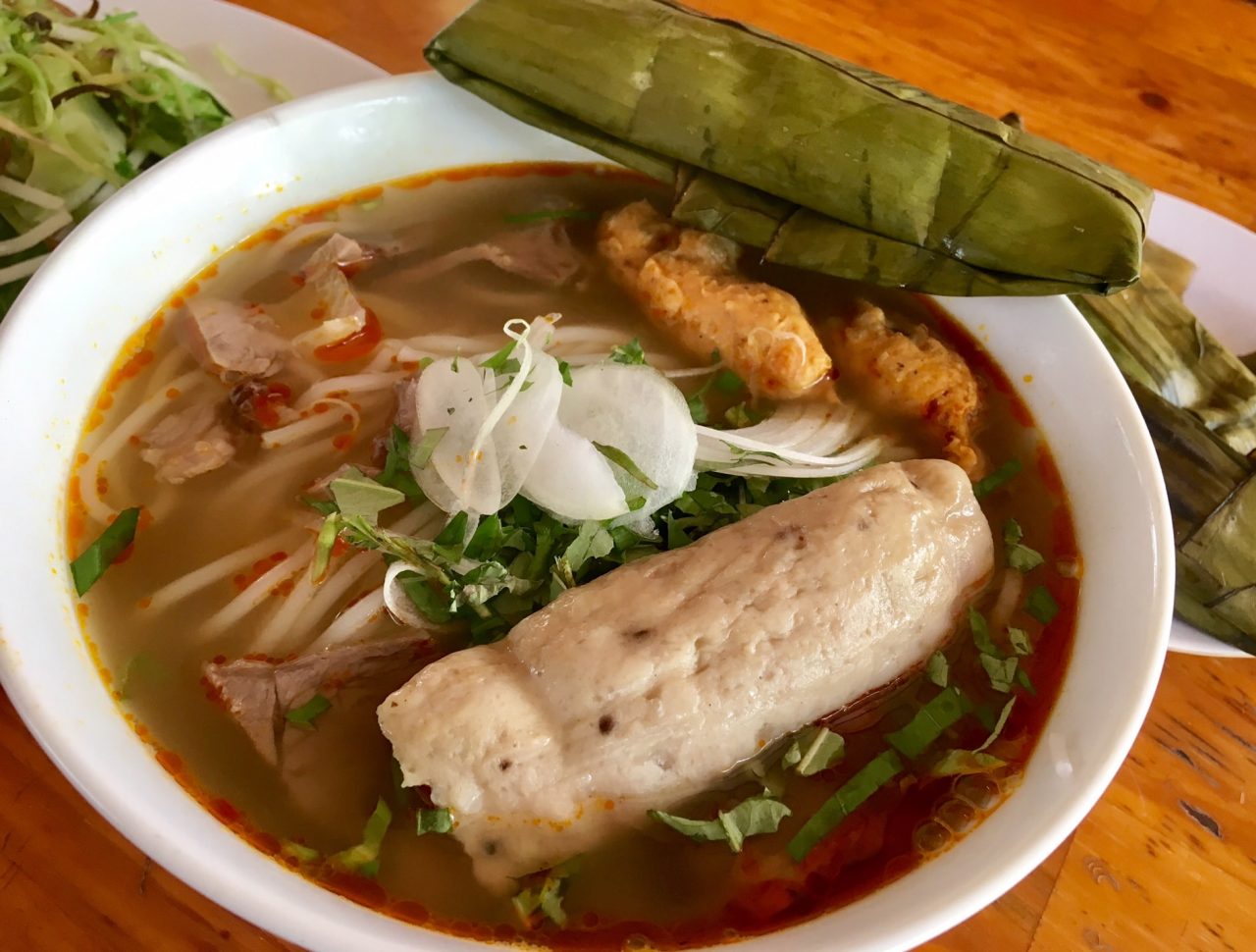 Vietnamese Spelling
Pricing
The usual street prices ranges in between 25 000 to 50 000 VND per bowl. In proper restaurants, or some fancy places in Saigon or Hanoi, expect to pay double or even triple.
Where to buy