Bánh Canh, together with Bún Cá, is the primary reason why Nha Trang is known as "The City of Seafood Noodle Soups".
Bánh Canh literally means 'Soup Cake' and it's made of slurpy, thick rice noodles, sailfish fillets and homemade fish cake steeped in a savoury broth that's simmered in sailfish and mackerel broth. Bánh Canh is one of the favourite noodle dishes among the local food aficionados.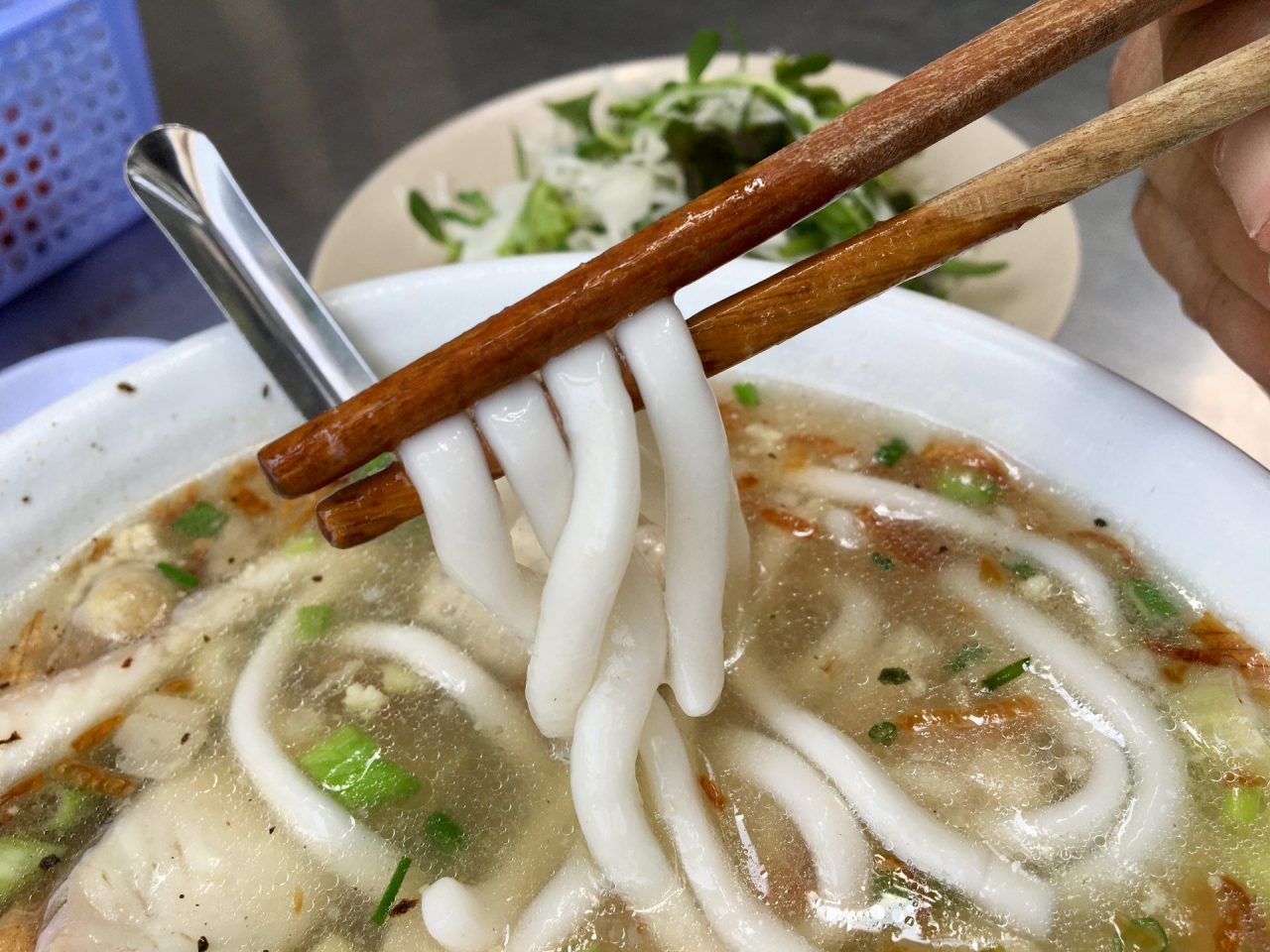 There are dozens of variations of Bánh Canh in the city of Nha Trang and all around Vietnam. Each version can vary significantly from place to place. Therefore, when visiting Nha Trang, make a point of sampling some of the local variations. It's a must-try culinary experience when travelling through Vietnam.
Following is the list of some popular variations on Bánh Canh Nha Trang:
Bánh Canh Chả Cá – Fish Cake Soup with Thick Rice Noodles
Bánh Canh Cua (crab)
Bánh Canh Trung Cut (quail eggs)
1Bánh Canh Long Ca (tuna organs)