Phở chiên phồng is my favourite Hanoian dish from the very early days of my stay in Vietnam. It's a unique and also pretty heavy-to-eat dish, made of saucy stir-fried beef, tomatoes, choy sum and crispy rice-flour puffs. "The rice-flour puffs are the key ingredient," says Miss Hoa, the street seller in Hanoi from whom I had the chance to try Phở chiên phồng for the first time. "Not many people know how to prepare the puffs properly," she adds, proudly pointing her finger on the bowl full of freshly made rice-puffs. "Phở chiên phồng is much more popular in North Vietnam. You won't find many skilled cooks in the South who can make it as good as we do."
I got to agree with her. It's precisely those golden rice-flour pillows that make the saucy dish so unique and delicious. The puffs are quite oily, but despite their oiliness, they retain the tasty, delicate crunch.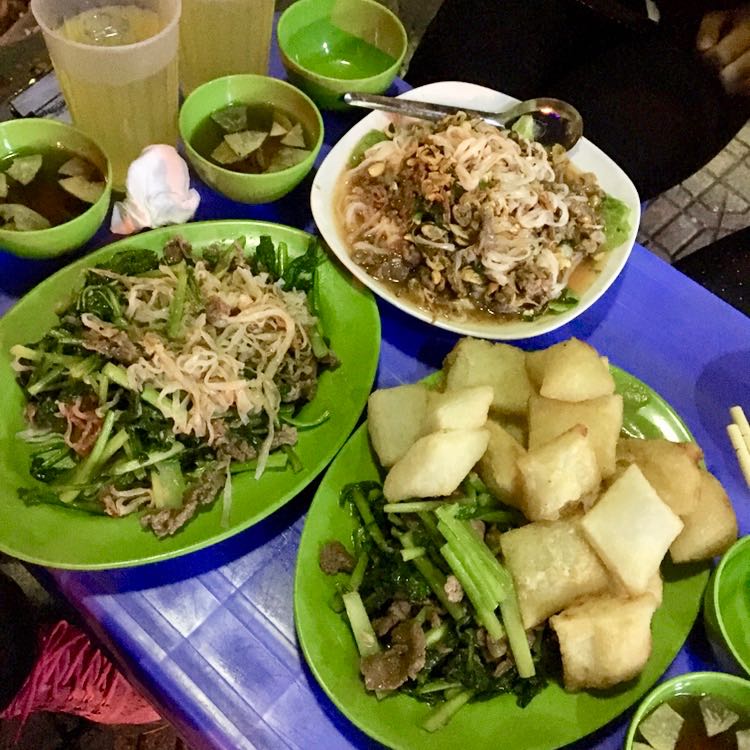 The puffs are made by deep-frying the square cuts from two banh phở' sheets (see below) that have been pressed together.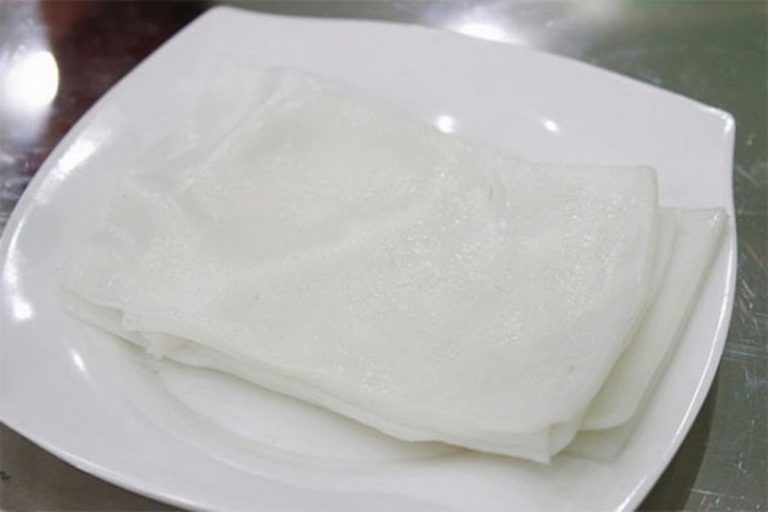 Where to buy?
As I have already mentioned, Phở chiên phồng is relatively difficult to find in South Vietnam. There are some places in Saigon, mostly near the international Than Son Nhat airport, where many Saigonese Hanoians live, but apart from that, it's quite rare to stumble upon this dish in South or Central Vietnam.