Vietnam offers a culinary experience par excellence. No other South East Asian country boasts such a wide variety of dishes as Vietnam. There are hundreds of amazing dishes to quench our curiosity for something new. The sheer number of these options makes it almost impossible to try everything when visiting Vietnam for a few days only. Here are the 5 most popular and also the safest dishes to experience when roaming around Vietnam.
Well-known yet unknown to many westerners
While you probably already know some of these dishes from your home-country, the Vietnamese originals might still surprise you. The taste is often different compared to what we know. I always remind my friends that it's worth trying "unknown" dishes and compare them with what we already know from our homelands.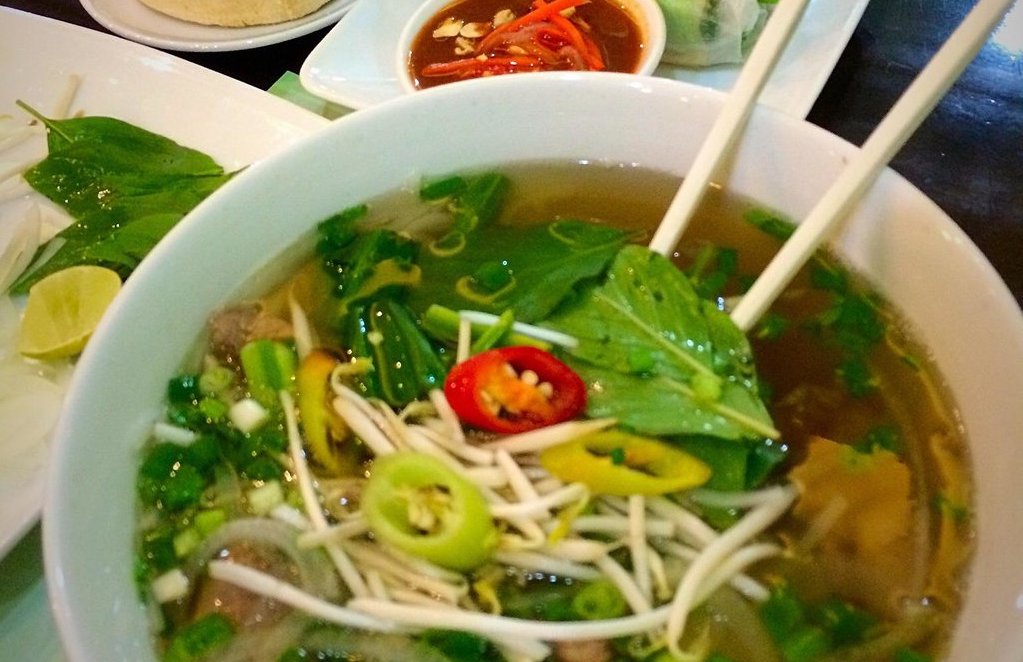 1. Phở Bò – the Vietnamese equivalent of our western morning cereals
Phở, the Vietnamese noodles beef noodles soup, is one of the most famous Vietnamese dishes that never gets boring. It's partially because of the herbs and spices Vietnamese mix-in to make it more diverse in taste. Vietnamese like to eat their Phở as a breakfast dish. For many locals, Phở Bò (with beef) or Phở Gà (with chicken) is their staple morning noodles soup — the Vietnamese equivalent of our western cereals. You can read more about Phở here.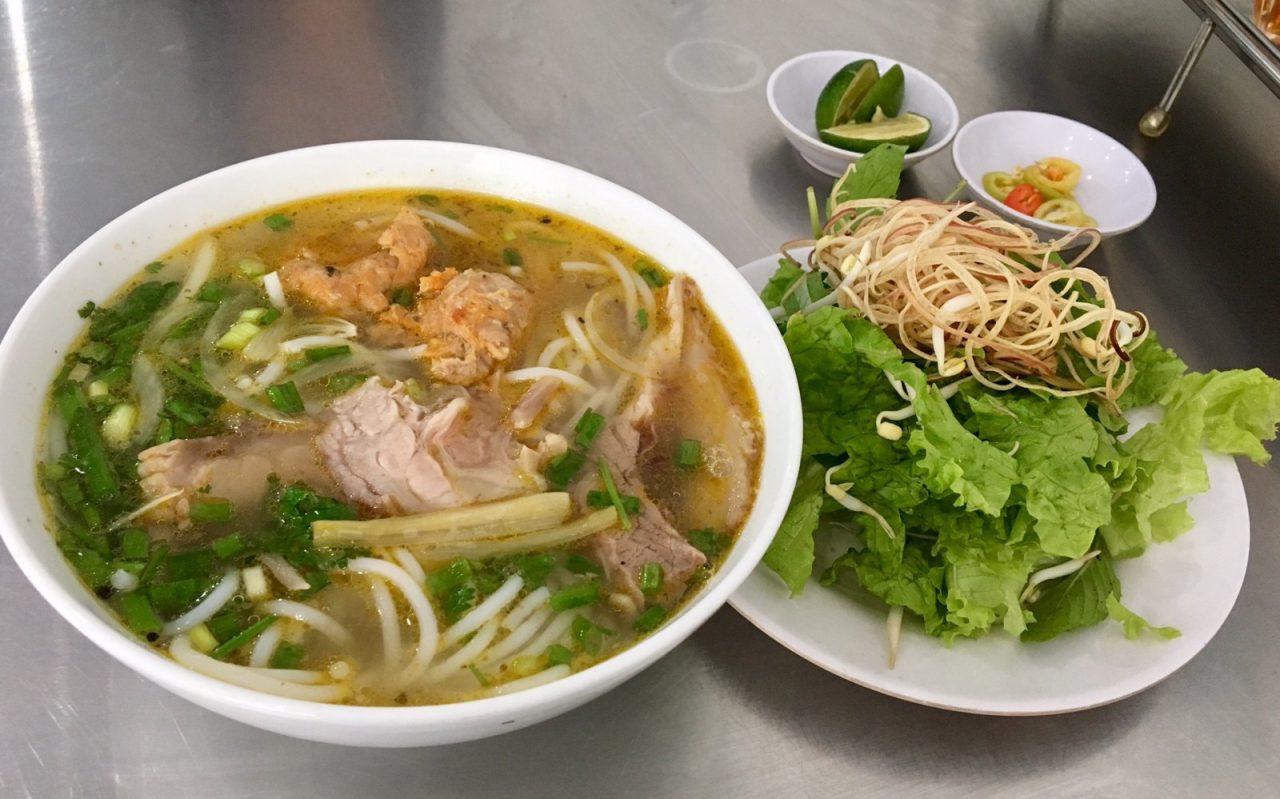 2. Bún Bò Huế, the Vietnamese beef noodle soup, the culinary soul of Huế
This beef noodle soup from the city of Hue is widely admired by locals and tourists for its balance of spicy, sour, salty and sweet flavours. It's also one of my all-time favourite Vietnamese noodle dishes that I recommend to all my friends who come to visit. You can read more about where and how to eat Bún Bò Huế here.
3. Mì quảng – a distinctively yellow Vietnamese noodle dish
Mì Quảng (also spelled Mỳ Quảng) is a Central-Vietnamese dish that is best to be experienced in Da Nang or Hoi An. The dish is famous for its distinctively yellow thick noodles (because of the addition of turmeric powder) and the modest amount of strongly flavoured broth. Read more.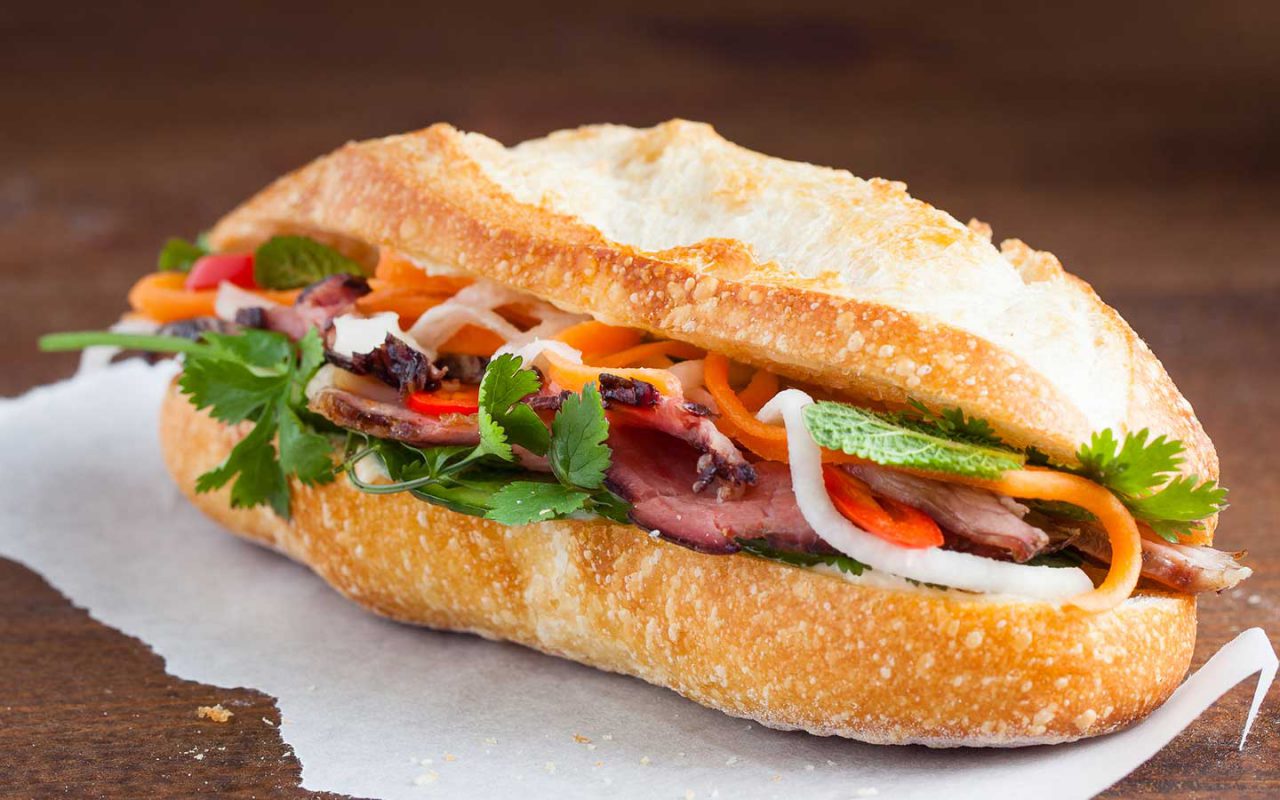 4. Bánh Mì Thịt – a Vietnamese crunchy bread roll with pork meat, pate and vegetables inside
"Bánh mì" ( or Bánh Mỳ in North Vietnam ) means plain "bread" however, in daily vernacular it is commonly understood as a crunchy, baguette-like, bread roll, generously filled with meat and vegetables. It's super popular among Vietnamese as their take-way fast-food snack. It's not as filling as our western-style burger but because it's so cheap (around 15000VND / 0.6USD) it's easy to get two of them to make sure it leaves your belly full. Read more.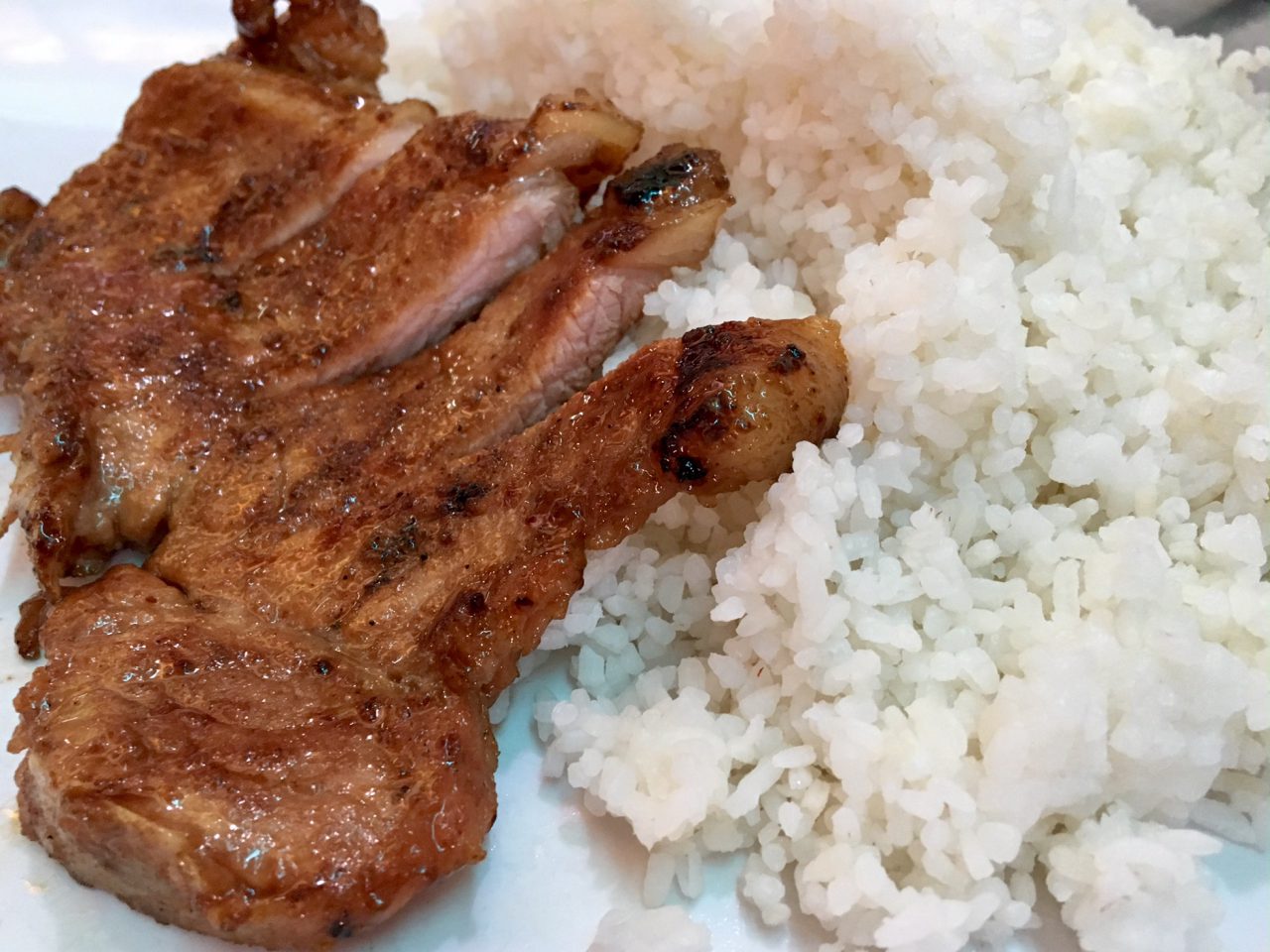 5. Cơm Tấm – Vietnamese Broken Rice with Pork
Cơm Tấm is the South Vietnamese dish made of grilled pork (either ribs or shredded pork), various greens or pickled vegetables and of course the broken rice.
The staple dish of the Vietnamese working class
To travel around South Vietnam and to never try Cơm Tấm—the famous rice meal of Vietnamese working class—would be like going to Italy and reject the opportunity to grab a slice of locally made pizza. Don't be one of those proverbial tourists who visit Japan and turn down every invitation to indulge in Sushi gluttonies. Dig into Cơm Tấm and experience the real Vietnam.