Pearl necklace of Indochina
Vietnam has often been described as a "pearl necklace" perched on the edge of Indochina.
Two baskets of rice hanging from each end
As the Vietnamese will point out, their country is shaped like a don ganh, the traditional bamboo pole that is slung over the shoulder with a basket of rice hanging from each end. These baskets represent the rice bowls of Vietnam, the Red River Delta in the north and the Mekong Delta in the south, joined by a mountainous spine. A long coastline and the numerous flowing rivers and streams that carve up the land, provide Vietnam with such a volume of water that it has a steady supply of its two most important ingredients: rice and nuoc mare, the fermented fish sauce.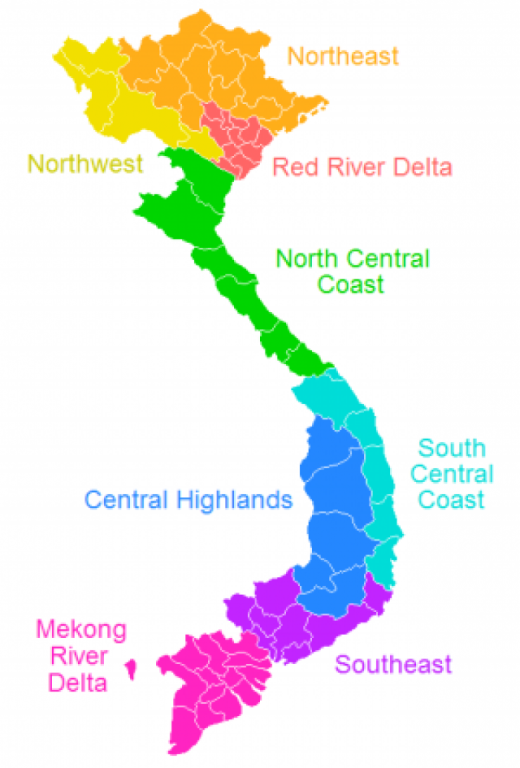 The rice bowls of Vietnam
Mekong River
The Mekong branches out into the South China Sea below Ho Chi Minh City and serves as a highway for boat traffic and trade. Its source is a stream in the Tibetan Himalayas, from where it tumbles down through steep gorges in south-western China, through the jungles of Laos and Cambodia until it flows at a leisurely pace through the lush pastures of southern Vietnam.
Red River